A&C Synergy Serum
$

103.00 Sold Out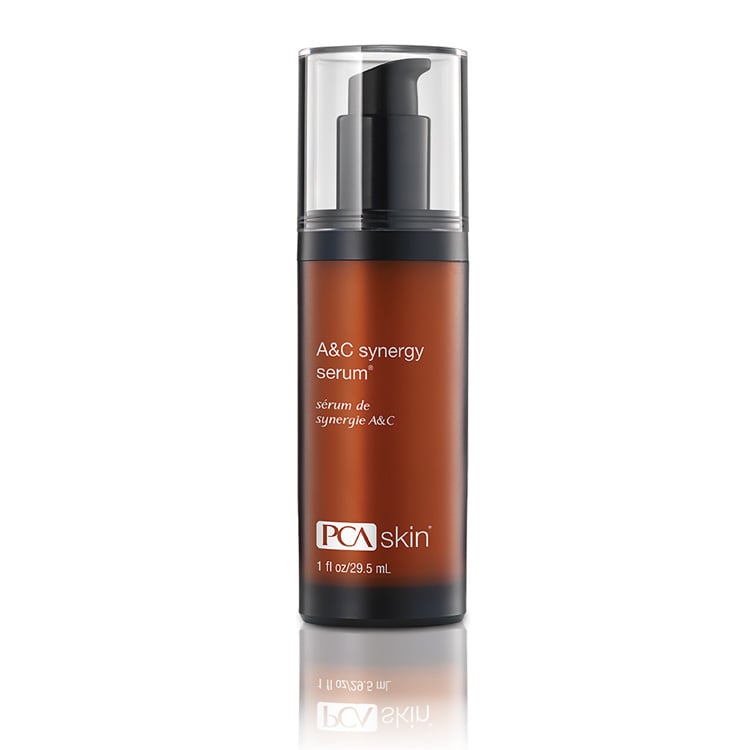 This multifunctional corrective product combines an advanced
retinoid complex with witch hazel, alpha-arbutin, licorice root extract,
and kojic, L-ascorbic and lactic acids. This advanced treatment
serum is designed for breakout-prone skin and uneven skin tone.
It promotes a clear, even complexion.
Key ingredients:
Retinol and Retinyl Palmitate (Vitamin A) – are part of a retinol complex that is
converted to retinoic acid in the skin. Vitamin A helps to promote a clear complexion
and an even skin tone.
L-Ascorbic Acid (Vitamin C) – is an antioxidant and MMPi that is the only bioavailable form of vitamin C for the skin. It minimizes the appearance of fine lines and
wrinkles while promoting an even skin tone.
Alpha-Arbutin, Kojic Acid, Lactic Acid and Licorice Root Extract – help to promote
a clear, even complexion.
Resveratrol – is a calming antioxidant polyphenol naturally found in red grape skins.
Directions for use: after cleansing and toning, apply one to two pumps to entire face
and neck twice daily for maximum results. Follow with the appropriate PCA SKIN®
broad spectrum SPF product in the daytime and light hydrator in the evening.
Share